We are now at the completion of the granny flat and we are so pleased to say that the new 'little mini home' is wonderful and we are very happy with the final outcome. It did not come without much effort and planning and we are so appreciative of the efforts of the entire team at Granny Flats Solutions. We completed the final handover with Sean the other day and we would like to also say thank you for the lovely hamper! It was a nice surprise and we will definitely enjoy the wonderful treats.
It has been a pleasure to work with you all on this build right from the onset; our first dealings with Michael and Christian, Wally, Rhys, Rhodlee and the initial team that were so positive and friendly that we saw no choice but to want to work with such lovely people. Then to working with Sean as our project manager. From the onset we felt very comfortable with Sean and always found him to be very professional, knowledgeable and a lovely, friendly person. We have attached his accountability statement in which it was easy to give him perfect scores, as we found him to be highly efficient and attentive to all our questions or concerns. As with any build, there are small hiccups sometimes along the way and I would like to pass on my utmost praise for the professional and swift manner in which Sean resolved these minor issues. We also really appreciated that he was always available to answer our calls and if we were to leave a message, he would return the call within no more than 5-10 minutes. The entire construction process was less daunting because we knew that Sean was on to resolving the issue using his knowledge of the industry and excellent negotiation skills. He is an asset to your company.
We would also like to thank the wonderful office staff whom would always be so positive and friendly when we would call – Sonya, Alessia, Andrea and Lisa. I also have much admiration for Joe who did not hesitate to meet with mum, my sister and myself on a number of occasions to talk through ideas and try to meet our budget with the main house renovation. We are truly appreciative. The company is built on a positive and caring culture and it is reflected by all the staff that work within your company. It is without hesitation that we will recommend Granny Flats Solutions to our family and friends.
You might also like to see our…
Build with the Best
Granny Flat Solutions is the ONLY multi-award winning granny flat company, with over 15 awards under our belt.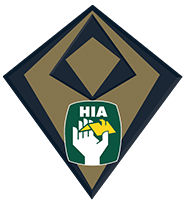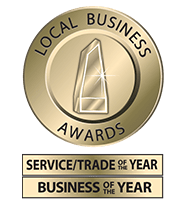 "Experience the difference for yourself."
Call now to book your obligation free site inspection and quote with our friendly staff.