We're with you all the way
At Granny Flat Solutions, we know the building can be difficult and confusing. An experienced member of our team will be with you every step of the way
We have a streamlined and refined process that's easy to follow. We want to make sure you are well-informed and encourage any and all questions you have before, during and after the process.
We hold each team member at each stage accountable to provide you with the best possible service and keep you well-informed throughout the entire process with weekly updates.
Personalise your Journey, Participation & Choice
We understand that every customer has different requirements and preferences when it comes to building their Granny Flat. That's why we offer three Levels of Participation and Choice to cater to your specific needs.
Fast Track – best suited for an Investor who wants to maximise their return in the shortest possible time.
The Fast Track level means you are selecting from a range of pre architecturally designed floorplans that maximise space, minimise waste, and are cost effective. They are built towards a faster timeline and complimented by our mood boards for colour selection, updates at milestone stages, all saving time and cost while still receiving our high-quality finishes.
Customised – best suited for those building in their backyard and want to maximise their value for money.
The Customised level means you choose to be more involved with the design process, would like to visit our Sol Studio for your colour selections, receive weekly updates from your project manager and be invited to three walk-throughs of your project during construction.
Concierge – best suited for those downsizing to their dream home and wanting to be personally involved in every step of their project.
The Concierge level means you are completely immersed in your design, preconstruction, and construction of your granny flat. Your designer can meet you onsite, you completely get lost in our Sol Studio with two appointments, five walk-throughs on site and the opportunity to personally meet two trades of your choice. This way you can discuss the finer details and share your vision of this space. We can't wait to handover your keys onsite taking time to go through your extended warranties and intricate points of your granny flat.
Contact our team today to discuss which journey suits your personal needs and preferences. For more information, download our Levels of Participation and Choice → .
Fast Track
Step 1 – Free Site Assessment & Quote
Our site assessor will visit your property to assess your site conditions and listen to your ideas, needs & requests. They will provide you with a customized, all-inclusive proposal and cost breakdown.
Step 2 – Custom Design
Once your quote has been finalized, it is time to start the process! We will arrange for our surveyor to come out to your property. You will also be introduced to your designer who will work with you to create your Granny Flat.
Step 3 – Contract Signing & Approval
We prepare your full set of architectural plans and final documents for approval submission and present you with the fixed-priced Building Contract.
Step 4 – Construction & Final Handover
Our multi-award winning construction team start building your Granny Flat! During this time, your Project Manager will provide you with weekly updates and make themselves available to answer all your questions.
Once your band new Granny Flat is built, we will do one final walkthrough with you (to make sure it's up to our award-winning standards) and a thorough clean.
A handover is arranged, where you will be given the certificates, warranties and keys to your brand new Granny Flat!
You might also like to see our…
Build with the Best
Granny Flat Solutions is the ONLY multi-award winning granny flat company, with over 15 awards under our belt.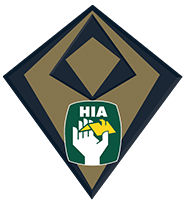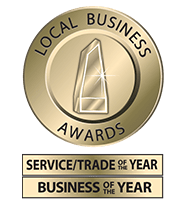 "Experience the difference for yourself."
Call now to book your obligation free site inspection and quote with our friendly staff.