Granny Flats have evolved way beyond their traditional roles. They're not just for housing grannies anymore! These structures, comfortably nestled on your land near your main house, can offer solutions for a range of life's situations.
Here's why building Granny Flats is becoming increasingly popular across New South Wales.
Benefits of Building a Granny Flat
Keep your loved ones close (but not too close)
We all treasure family, and a Granny Flat is an ideal compromise between closeness and independence. They're perfect for elderly parents, retirees looking to downsize, newlywed couples trying to save money, small families, or singles seeking their own space.
Earn passive income
Did you know that the NSW government permits you to rent out your Granny Flat for rental income purposes? That means potentially an additional $300–$700 weekly, padding out your family budget. More time and money for the things that matter most? Yes, please!
Downsize your home
Say goodbye to those dusty, unused rooms. Whether your kids have flown the nest or you've discovered the joy of travel, Granny Flats offers flexibility. It's more than just a smaller living space; it's a lifestyle choice that maximises every piece of your property.
Maximise your investment
Extracting the full potential of your block is simply smart business. By undertaking a Granny Flat construction, you're not only enhancing your property's value. You're also looking at a hefty ROI, around 20%. Make every square metre count!
Craft custom solutions for disabled residents
Each Granny Flat is as unique as its residents. We offer tailored solutions, including for those living with disabilities. From smart home hubs to cameras and safety railings, we'll help create autonomy and ease in your brand-new Granny Flat.
Create a home office
With more people working from home and the general rise of home-based businesses, having a dedicated home office has become an integral part of new builds. A Granny Flat provides the ultimate answer to those WFH woes, offering a dedicated space away from the main house's hustle and bustle.
Getting Started on Building your Granny Flat
1. Does my block comply?
Ever since the NSW Affordable Housing State Environmental Planning Policy (SEPP) rolled out in 2009, homeowners across NSW, from the heart of Sydney to the outskirts of the Central Coast, have had a smoother pathway to building Granny Flats.
If your property ticks the boxes of the Complying Development Certificate (CDC) requirements, you can get your dream Granny Flat project approved without the need to struggle for council approval. Instead, a private certifier can give you the go-ahead.
Lot
SizeSquare metres
Minimum
Frontage Lineal metres
Site
Coverage %
Total Floor Area
including HouseSquare metres
Side
SetbackLineal metres
Rear
SetbackLineal metres
Landscaped
Area%
450-600m2
12m
50%
330m2
0.9m
3m
20%
600-900m2
12m
50%
380m2
0.9m
3m
25%
900-1500m2
15m
40%
430m2
1.5m
5m
35%
>1500m2
18m
30%
430m2
2.5m
10m
45%
Additional CDC Requirements
Only one Granny Flat is permissible per lot. Remember, a Granny Flat is classified as a secondary dwelling. Following that logic, you can't have two secondary dwellings on a single property.
Before thinking about that brand new Granny Flat in the backyard, ensure there's a primary dwelling (the main house) already established on, or past the approval process for, the property.
Your Granny Flat design needs to cater for an open courtyard space of at least 24m², in addition to the Granny Flat's 60m². This space should be a minimum of 4m wide and can be placed within the property's setbacks, offering a slice of the outdoors.
For those with battle-axe blocks, make sure you have an access handle that's at least 3m wide, creating a smooth entry and exit for the Granny Flat dwellers.
2. CDC or DA?
So, you've taken a look and realised that your property might not tick all the boxes for a Complying Development Certificate (CDC)? No worries! You might still have a shot at getting your dream Granny Flat project off the ground with a Development Application (DA).
These applications are lodged directly with your local council. Remember, each council has its unique Development Control Plan (DCP). This means the council requirements and regulations for building Granny Flats can vary, making it vital to be well-versed with the specifics of your area.
But hey, that's no cause for a headache! Granny Flat Solutions has been in the business of Granny Flat construction and approval for over 35 years. We've seen it all and know the intricacies of each council. By closely monitoring the ever-evolving DCPs across different council areas, we ensure our info stays current.
Plus, our seasoned design consultants are here to shoulder the heavy lifting for you, submitting all necessary applications and documents on your behalf.
Deciding whether to venture through the CDC or DA route? An obligation-free site assessment of your residential property is the way to go. Our adept site assessors come equipped with advanced tools and programs to review your property details. This helps guide your decision, ensuring your granny flat construction gets off to a smooth start.
3. Information about your property
Prior to an on-site assessment, we strongly suggest you have a Section 10.7 Certificate, Sewer Diagram & Title.
Before diving into the details of your dream Granny Flat designs, it's essential to have a good grasp of your property's specifics. This not only streamlines the approval process but also ensures that you're on the right track from the get-go.
At Granny Flat Solutions, we pride ourselves on our honesty, transparency, and commitment to building a quality Granny Flat. We value your trust. That's why, when we set foot on your property for the first time, we come ready and equipped. Before any on-site assessment, our site assessors tap into a range of planning and service tools to suss out any potential restrictions or limitations that could impact the budget, location, or chances of council approval for your Granny Flat construction.
Though these tools offer us a wealth of information, they sometimes come with limitations in terms of details. To aid us in delivering you a precise quote and to ensure we identify any potential site issues right from our initial visit, we recommend having a few essential documents on hand:
Section 10.7 Certificate
A Section 10.7 Certificate is a 'Planning Certificate', acting as a detailed snapshot of your property's potential. It sheds light on restrictions, zoning, and a lot more. Some might recall it as the 'Section 149 Certificate'.
If you're scratching your head trying to remember where it is, you might find it in your property purchase contract. However, given the ever-evolving nature of council regulations, if it's been more than 6–12 months since you acquired your property, we'd advise getting a fresh Section 10.7 from your local council. Keeping current and accurate information about your property is paramount, especially when working with Granny Flat builders.
Sewer Diagram
The intricate nature of building a Granny Flat often involves more than just the visible landscape of your property. It's the hidden aspects, like plumbing, that can significantly influence your Granny Flat designs and construction.
A sewer diagram is an insightful tool because it illustrates the private waterways and the main sewer lines snaking through your property. Typically, you can find this document within your contract of sale. However, if you can't lay your hands on it, a quick visit to the 'Sydney Water' website should sort you out.
When it comes to Granny Flat construction, our approach is usually to seamlessly link the plumbing connections to your private waterways — it's straightforward and cost-effective. But what about the main sewer lines?
If these lines weave their way outside of your property boundaries, you're in the clear. However, if they lie within, their location could reshape where you can build and what you might need to pay. These main sewer lines come with what we term a 'zone of influence', determined by how deep the sewer delves.
Confronted with a main sewer line in your desired Granny Flat spot? Here are the paths you could tread:
Avoiding the Zone of Influence:
Depending on factors like the size of this zone, sewer line placement, and the space sprawled out on your property, steering clear of the zone of influence often proves to be gentle on the pocket.
Building Within the Zone of Influence:
Dive into this territory and you'll find Sydney Water claiming ownership of the sewer line. Erecting your dream Granny Flat within this zone means performing a sewer encasement. Think of it as a protective concrete embrace around the sewer line. This encasement should stretch beyond the part of your Granny Flat within the zone, adding an extra metre on both ends. So, if your Granny Flat design extends 6m into this zone, you're looking at encasing 8m of the sewer. But don't let this dampen your spirits! Our adept designers are wizards at crafting budget-friendly, tailor-made floor plans that tiptoe around the zone of influence, trimming down the encasement span.
Title Search
Navigating the intricacies of building a Granny Flat means understanding not just the surface information but the underlying legal aspects. At the heart of this is the Title Search, which is essentially the 'Certificate of Title' for your property. Think of it as the biography of your land, shedding light on its past, present, and potential future.
Understanding the basics:
Legal Owners:
This document paints a clear picture of who holds the reins of the property, ensuring that any Granny Flat construction aligns with ownership permissions and requirements.
Easements:
An easement is like a shared agreement of property use. It grants rights to other entities to traverse or use specific sections of your land. You'll often come across terms like 'Right of Carriageway' or stormwater easements. Building over an easement? Tread carefully. It's imperative to gather the necessary permissions first, ensuring your Granny Flat designs don't overstep boundaries.
Covenants:
Diving deeper, a covenant acts like a property's guiding star, dictating certain obligations for the owner. Whether it's maintaining a distinct aesthetic for your residential property (perhaps a specific palette for your dream Granny Flat's facade) or overseeing drainage systems, covenants cover a broad spectrum. However, if you ever feel constrained, there's a silver lining. With due process, either through the beneficiary or via the Lands Chamber of the Upper Tribunal, covenants can be removed or adjusted.
In New South Wales, the Land Registry Services plays guardian to all such title data. While your contract of sale should typically house a copy of your Title, services like triSearch come to the rescue, providing an online window to purchase and review your property's legal blueprint.
Do I have to get all these documents myself?

No. Navigating the process of preparing to build a Granny Flat, be it a single or two-storey Granny Flat, can be daunting.
We believe in ensuring that your journey, from the building line to the final product, is as seamless as possible.

That's where our dedicated customer service team steps in. Not only can they guide you through the ideal designs to complement your build, from shower screens to curtains, but they're also ready to obtain the essential documents for you. Whether you're looking for an occupation certificate or need insights about existing trees on your property, our team is ready to assist.

If you're feeling overwhelmed, or even if you simply want to start building without the added paperwork hassle, let us know during our conversations. Consider this the ultimate guide to your Granny Flat project, where we ensure every step is covered so you can focus on envisioning your space.
How Much Does Building a Granny Flat Cost?
Building Granny Flats isn't a one-size-fits-all deal. Costs can vary based on the layout, the number of rooms, and the finishes you opt for. Whether you envision plush carpet underfoot or a sleek, modern kitchen, the choices dictate the price.
We offer a range of designs to cater to various budgets, ensuring your future Granny Flat aligns with both your dreams and your finances. Consult with us to get a clearer picture tailored to your aspirations and property specifics.
Our Process
At Granny Flat Solutions, we understand that embarking on a construction journey can be daunting. That's why we've streamlined our process, keeping it transparent and straightforward. From the initial assessment to the final handover, an expert from our team will guide you, answering any queries and offering weekly updates.
To cater to varied needs, we present three participation levels:
Fast Track: Ideal for investors aiming for swift returns. Select from pre-designed floorplans, optimise costs, and enjoy rapid timelines.
Customised: Perfect for those wanting more design input and regular project insights.
Concierge: A holistic approach for those envisioning their dream home, emphasising personal touches and in-depth involvement at every phase.
Here is a short video outlining our process. You can discover a more detailed view of our process here.
From free site evaluations and crafting custom designs, to ultimately handing over the keys to your brand-new Granny Flat, we ensure an experience that's as seamless as it is memorable.
Ready to Get Started?
Book your obligation-free site assessment and quote, or call us for a chat!
See for yourself the reason why Granny Flat Solutions is the only multi-award winning granny flat company, and Sydney's favourite builder.
Contact us today to get started, and let us help make your dream a reality.
Our Process
At Granny Flat Solutions we have a streamlined and refined process that's easy to follow.
Site Requirements
Learn about the granny flat site requirements, and what to do if your block is non-compliant.
You might also like to see our…
Build with the Best
Granny Flat Solutions is the ONLY multi-award winning granny flat company, with over 15 awards under our belt.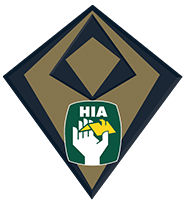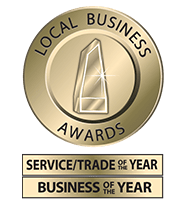 "Experience the difference for yourself."
Call now to book your obligation free site inspection and quote with our friendly staff.