Property Investment
Building a Granny Flat on your investment property will not only generate a second rental income, but increase your property value as well.
In NSW, it is permissible to rent out a granny flat for the purposes of generating a passive income. Depending on location, suburb and type of Granny Flat, you can expect an additional income of anywhere between $300-$700 per week!
Capital Growth
Since the new Affordable Housing SEPP was introduced in 2009, the vast majority of Granny Flats built have been for property investors looking to achieve a second rental income from their property.
Whether you have bought an investment property to flip or hold, building a Granny Flat is a fantastic way to increase your property's value.
If your interest is to buy an investment property to generate long-term, passive income, having a Granny Flat means you can receive two rental payments from the one block!
For investors looking to flip a property, a Granny Flat will increase your capital growth and attract buyers looking for a dual-income opportunity.
Return on Investment (ROI)
If you were to take out a loan of $100,000 from the bank, at 3.5% interest, to construct a Granny Flat.
The weekly repayment over a 30 year loan is about $124. If you rented your Granny Flat for $440 per week (average rate in Sydney), you will have an additional income of $316 per week.
A Granny Flat can pay itself off, while putting more money in your back pocket.
Please note, these figures are based off Sydney regional averages and vary depending on location, suburb and bank. We advise speaking with your accountant about the best way to structure your loan.
Benefits of a Granny Flat
Earn More Money
Generate a second rental income from your Granny Flat
Return on Investment (ROI)
Achieve a return on investment (ROI) of around 20%
Positively Geared Investment
Change a negatively geared investment in to a positively geared investment.
Quick Repayments
A second income means you can pay off your mortgage quicker, and purchase more properties.
Capital Gains
Increase the property re-sale value by maximising its capital gain.
Tax Depretiation Benefits
Additional tax depreciation benefits increase your ROI even further.
You might also like to see our…
Build with the Best
Granny Flat Solutions is the ONLY multi-award winning granny flat company, with over 15 awards under our belt.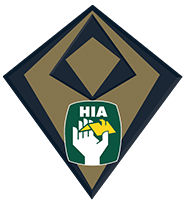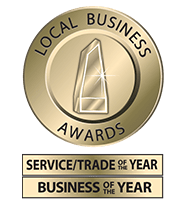 "Experience the difference for yourself."
Call now to book your obligation free site inspection and quote with our friendly staff.