Meet Our Team
Granny Flat Solutions brings together a dedicated team of professionals that share the same passion to provide the best possible service.
We employ only experienced and talented people who mirror our core values of honesty, transparency, integrity, accountability and quality that helped grow our (once small) family business into one of Sydney's largest Granny Flat builders.
Our experience and long-term commitment to the industry gives our customers the confidence of dealing with a company that designs and constructs nothing short of high quality, award-winning Granny Flats that will last a lifetime.
Directors
Michael Antoun
General Manager
Wally Gebrael
Design & Approvals Manager
Joe Antoun
Construction & Service Manager
Paul Antoun
Operations Manager
Sales & Customer Service
Zoran Taleski
Sales Manager
Nicoline Edmonds
Customer Service Manager
Christian Wallin
Sales Representative
James Shankland
Sales Representative
Johnny Duan
Sales Representative
Taylah Juckes
Customer Service
Michelle Carmichael
Customer Service
Leanne McCloghry
Customer Service
Sonya Zibara
Reception & Administration
Project Coordinators
Joseph Fachkha
Pre-Construction Manager
Elias Aboutannous
Estimator
Legal, Accounts & Marketing
John Khoury
Service & Warranty Manager
Maddy Crain
Marketing Manager
Tom Zust
Marketing Coordinator
Jessica Youssef
Studio Coordinator
Designers
Scott Cuzner
Design Manager
Jason Di Meglio
Building Designer
Isaac Asadi
Building Designer
Georgette Mourad
Building Designer
Matt Cuzner
Building Designer
Neil Simons
Building Designer
Yuhan Liu
Building Designer
Azar Mortezapour
Building Designer
Charbel Antoun
Draftsperson
Construction
Brandon Chung
Construction Manager
Andrew Carmichael
Project Manager
Sean Zayden
Project Manager
Pierre Bejjani
Project Manager
Tony Saliba
Project Manager
Kenzie Vaotangi
Project Manager
Matt Marshall
Project Manager
Dan Walter
Project Manager
Troy Khamis
Project Manager
Daniel Carmichael
Handyman
Build with the Best
Granny Flat Solutions is the ONLY multi-award winning granny flat company, with over 15 awards under our belt.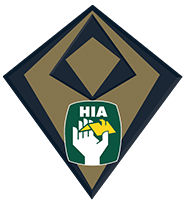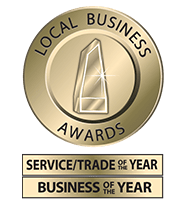 "Experience the difference for yourself."
Call now to book your obligation free site inspection and quote with our friendly staff.