Keep Your Loved Ones Close
As a family-run business, we understand that importance of family. A Granny Flat is a great solution to keep your loved ones closer together, while maintaining their independence.
Elderly Parents
For some, the thought of moving elderly parents into a nursing home can not only be emotional and overwhelming, but expensive.
A granny flat provides a solution where they can still live on your property while maintaining their own privacy and independence.
New advancements in technology, such as; safety buzzers, intercoms and cameras, can be installed to make sure your parents are always safe.
We can also customise the Granny Flat to accommodate for wheelchair access, grab rails and fitouts to make everyday home life easier.
"We take pride in providing the best possible service and ensuring all our clients get the Granny Flat they deserve."
Newly-Wed Couples & First-Home Buyers
With house deposits becoming harder to save for, a Granny Flat is an opportunity to build your first, brand new Home, while still maintaining your independence, space and privacy.
In today's market, a deposit for an existing house could cost upwards of $100,000. In comparison, a Granny Flat deposit is only $10,000 – $15,000.
Small Families & Single Parents
A Granny Flat is the perfect option for a new family home. Not only is it cheaper than buying a house and land – the comfortable, compact size allows for all the home essentials, while being easier to maintain and producing cheaper bills.
At Granny Flat Solutions, we realise everyone's needs and requirements are different. Whatever you need, we will make sure we find the right solution that suits your property, requirements and budget.
Teenage Retreat & Hobby Room
Need a sanctuary from the noise of the main house? Or, possibly moving the noise (and noise-makers) out by giving them their own retreat.
A retreat room is an easy, inexpensive way to give you all the extra room you need at a fraction of the cost of extending your home, while adding value to your overall property.
Why not build the pool room, rumpus / games room, music studio or chill-out area you've always wanted and get the peace and quiet you like, while (most importantly) knowing that your kids are safe in your own backyard?
If you need the space to get away, why not build your own hobby room where you can momentarily escape and relax, doing you what you enjoy most?
Home Offices
Why buy or rent a commercial office space, when you can build a home office in the comfort of your own backyard?
With more and more people working from home due to the coronavirus pandemic, as well as the rise of home-based businesses, a Granny Flat will give you the privacy and space you need to work, while increasing your overall land value.
Working from home is a great method to help improve your work and life balance. Additionally, the low costs associated with building a home office allows you to save money on commercial office expenses and strata fees. We suggest speaking with your accountant, as your home office may also be tax deductible!
Downsizing
For empty nesters or retired couples, a Granny Flat is the perfect solution to downsizing into a brand new home, while still having the opportunity to keep your beloved, existing family home.
Your Granny Flat can include all the mod-cons you expect in a family home, but with less maintenance and lower bills!
The best part is – downsizing to a Granny Flat will also allow you to rent out the main house, creating an extra source of income and providing you with extra financial security.
You might also like to see our…
Build with the Best
Granny Flat Solutions is the ONLY multi-award winning granny flat company, with over 15 awards under our belt.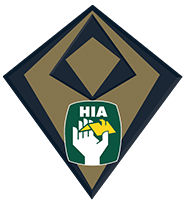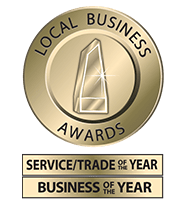 "Experience the difference for yourself."
Call now to book your obligation free site inspection and quote with our friendly staff.