Adelle, Helen & Martin – Ermington
Our Granny Flat isn't really a granny flat, it is a cute, character 2 bedroom cottage. The occupier is also an owner and is a young funky chick so we didn't want a boring square box of a granny flat.

We shopped around a lot, and with pricing, quality, professionalism and customer care, Michael and the team at Granny Flat Solutions stood out by a mile.

Three key things for us when it came to building our 2 bedroom cottage was flexibility, transparency and integrity. From the start Michael and Wally showed these traits along with humour, friendliness, and fantastic customer service. Wally took our design that was scrawled on a napkin and semi rough drawn on a small piece of paper, and turned it into a proper house design. He offered suggestions and ideas that showed a wealth of experience and improved what we had started with. We then got to meet George who was the Project Manager and again all these traits came through.

This is amazing to find within the building industry and was very much appreciated.When it comes to choosing options and colours etc, Granny Flat Solutions provide. Our owner occupier is not known for her decision making skills however Wally was able to provide the right level of information, advice and guidance that meant quality decisions were made with a minimum of stress.

As can happen when multiple people are involved in a project, there were a couple of speed bumps. Instead of excuses and fuss, Michael was straight on to sorting them out quickly and making sure any issue was sorted and we were all happy. Nothing was a problem for him and we were always kept well informed.

Our 2 bedroom cottage is just what we were wanting, the owner occupier is loving her place and has made it home. It was built to a competitive price, completed within the budget, no hidden costs and the Property Valuer commented that it was an excellent capital value addition to the property.

We have no hesitation in recommending Michael and the team at Granny Flat Solutions to anyone wanting to build a quality granny flat. The integrity, flexibility, skills, management and top level customer service mean we will choose Granny Flat Solutions again when we do another 2 bedroom cottage, and we will, because they made the whole process so easy.
You might also like to see our…
Build with the Best
Granny Flat Solutions is the ONLY multi-award winning granny flat company, with over 15 awards under our belt.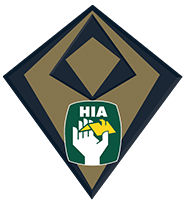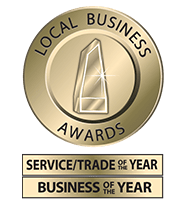 "Experience the difference for yourself."
Call now to book your obligation free site inspection and quote with our friendly staff.