Shirley & Michael – Baulkham Hills
GFS is a company you can trust.

They provide fair, honest, transparent service.

They build high quailty grannyflat. They do what they promise you.

After I went through the whole project, I am so glad I chose them.

By comparing with my main house, I can tell that the grannyflat they built for me is super high quailty. the timber they use to frame the grannyflat is much stronger than the timber in my main house.

Every person from the team was absolutely amazing.

At the first time I came to their office, Anthony talked to me. He well explained the whole process. At that very point, I could tell they are trustworthy. I certainly have visited other building company and I had never felt like this.

Then Anthony and Christy visited my place, they gave me a lot of confidence.

Khai, the building designer, was tortured at least 100 times by me. I can't remember how many times he changed the plan for me. He always provided me with best of his knowledge and did the things best for me.

Rhodlee spent hours to explain almost every single detail of the building contract.

My project manager was Pierre, the best project manager ever. This is what I was told by almost everyone worked on my project, which is also what I absolutely believe. I was well looked after even though he was looking after about 20 projects at same time. He always kept me updated, explain things I didn't understand and gave me tons of advice. He checked the site regularly to make sure everything was all good. He provided me with his best of knowledge and help me to find out the way that was best for me. He explained a lot of things of building to me and I was very impressed that GFS does a lot of things that are not standard in the building code in order to achieve top quailty.

GFS Girls were also sweet! When my wife and I were discussing the project at the office, Alessia and other girls(sorry I can't remember her name) looked after my 18-month old son, which saved me tons of effort. My boy loved them!

A lot to sub-contractors told me that GFS is a fantastic group and they enjoy working with GFS. Couple of friends working in building industry told me that the their work is nice.

I would like to say thanks to all of GFS team member. I did enjoy the journey with you. I better start saving money and ask you guys to rebuild my main house.

I'll see you guys again.
You might also like to see our…
Build with the Best
Granny Flat Solutions is the ONLY multi-award winning granny flat company, with over 15 awards under our belt.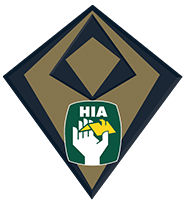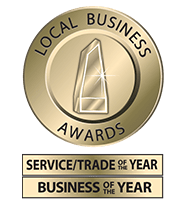 "Experience the difference for yourself."
Call now to book your obligation free site inspection and quote with our friendly staff.