I cannot recommend Granny Flat Solutions enough.

Granny Flat Solutions was one of the many builders I contacted to build a granny flat on my property in Botany.

Prior to contacting the GFS team, I was almost ready to sign up with another company, but was not confident enough in their capabilities, and continued to research other builders.

I arranged for a GFS rep to visit my site for an assessment and quote. After comparing quotes and services provided (both build-quality and customer focus), it was obvious that Granny Flat Solutions far exceeded the other companies.

The quote GFS provided me was honest and all-inclusive – outlining site conditions and costs that were not listed in any of the other quotes I received. I met with Michael (one of the business owners) and my site assessor who went through their costing spreadsheet, line-by-line and clearly explained each cost and condition to me (which is something none of the other companies did) – tailoring the quote to perfectly suit my needs and budget. Prior to signing the quote, they even me introduced to my project manager, who readily answered any questions and concerns I had, further giving me confidence in their capabilities.

From the initial point of contact, I felt like Granny Flat Solutions were genuine in going above and beyond to help me, and provided outstanding customer service.

The construction process exceeded my expectations. I was made to feel as though no question or request was a burden, and the whole team went out of their way to accommodate for me.

Special thanks to Anthony & James, who assisted in answering all my questions both during the design and approval process, as well as post-handover. James also did an excellent job in completing my landscaping works.

I'm beyond grateful that I chose Granny Flat Solutions and recommend them to anyone who is looking to build a granny flat. There is a reason why they are a consecutive, multi-award winning company.

I am confident in their knowledge, skills, transparency and quality, and look forward to working with them again to build both houses and granny flats for the other investment properties I own.
You might also like to see our…
Build with the Best
Granny Flat Solutions is the ONLY multi-award winning granny flat company, with over 15 awards under our belt.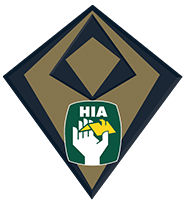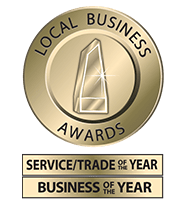 "Experience the difference for yourself."
Call now to book your obligation free site inspection and quote with our friendly staff.