I made a day of it and saw 3 Grannyflat companies in one day with Grannyflat solutions standing out from the moment I went for the quote .
They were friendly while being professional.

Anthony drove myself and my friend around Sydney to show us some almost completed Grannyflats.
I was very impressed with the showroom and how the quote was completed . I spent a few hrs with Khai the architect who listened to what i had designed in my head and he made a few suggestions that I listened to.
I was waiting for the day when I could spend a few hrs with Amy (the designer) and we picked all the fittings for the flat from my kitchen to my carpet . On arriving the company had organised parking and a small gift to welcome us .
Building started on time in Sept and I was visited by the boss and the site manager Joe. Joe and Shaun was great they always took my calls and answered my emails …. even when I changed things (which I did ) .
The Grannyflat was completed 2 weeks early so I got to move in just before Xmas …. it was exactly what I designed in my head and it was finished to a very high standard.
All in all I was very satisfied with Grannyflat Solutions. If i could change anything it would be sorting out the NBN as the Grannyflat was being built as that took nearly 4 mths but that was a mistake I didn't know enough about . There have been a few minor problems along the way but Sonya at Grannyflat solutions has only been to pleased to assist me.
I am a very satisfied customer and I would not hesitate in recommending "Grannyflat Solutions" to anyone else thinking of building a Grannyflat.
You might also like to see our…
Build with the Best
Granny Flat Solutions is the ONLY multi-award winning granny flat company, with over 15 awards under our belt.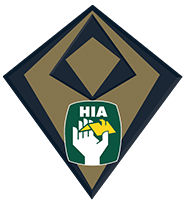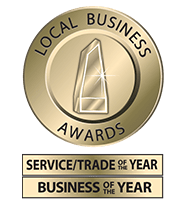 "Experience the difference for yourself."
Call now to book your obligation free site inspection and quote with our friendly staff.