Granny Flat Prices: How Much Does A Granny Flat Cost?
11 Feb 2021
By gfs_wpadmin
The cost of building a granny flat on your property in Sydney can vary significantly. With all the benefits that adding a granny flat has to offer such as a supplementary second income and additional property value, it is a worthy investment to make. They can provide the perfect solution for your kids who are growing older and want their own independence, or as private accommodation for a loved one when they come to visit. Or, perhaps you're happy to rent it out and receive extra, passive income. Building a granny flat provides a way to add additional living space onto your property without having to alter the main house. With so many options for backyard grannys, once you've decided to seriously consider building one, the next question is – how much does it cost?
There are many factors that can affect your overall granny flat prices. For example, would you like to build a single storey or 2 storey granny flat? How many bedrooms do you need? Would you like to custom design the perfect granny flat, or would you prefer a simplified process of ordering a flat pack kit home? There are also approvals and requirements from local councils that you will need to adhere to. There are many best options depending on your land and your needs. In this article, we will cover some of the variables to help you make and informed decision.
How much does it cost to build a 2 storey granny flat?
Building 2 storey granny flats are possible! There are some changes to council regulations when your granny flat building height is over 3.8m such as an amended rear and side setback. Once you know that your property area can accommodate these building standards, you can consider constructing a 2 storey granny flat. Another council approval factor to be aware of is that the 60m2 maximum floor space you are permitted for a granny flat is spread out across the two levels of the 2 storey granny flat. You can split the 60m2 in a variety of ways, so long as the total floor space doesn't exceed the limit. You would also need to make sure that the stairs are internal and included in the floor space.
For something like this, you could expect to pay anywhere between $120 000 and $250 000. If you receive a granny flat quote on the lower end of this starting price, you should be wary as there may be many necessary inclusions excluded from the final price. A more accurate estimate of granny flat prices of this size is somewhere between $220 000 and $250 000. This final range takes into account various necessities for your project such as site costs, design and council approval, build price, and standard inclusions. Granny Flat Solutions have an expert team of custom designers who are experienced in making the most of your space. If you're after 2 storey granny flat, we will find the right solution to meet your needs and your budget and our prices are fully inclusive.
How much does it cost for a granny flat design?
Designing a granny flat could cost you anywhere from $6,000 to $20,000; although, when it comes to estimating granny flat prices, there is no quick answer. That's because there's a lot of factors that will influence the price of building your granny flat. Our custom design process has been simplified into a breakdown of 4 simple steps. In the first step, our site assessor will visit your property to assess your site conditions and listen to your ideas, needs & requests. They will then provide you with a customized, all-inclusive proposal and fee breakdown as your free site assessment and quote. This is an obligation-free quote, meaning it is of no cost to you! The quote you'll receive is for your complete custom-built granny flat, designed to meet your specifications and preferences and for all necessities such as local council fees, service connections, builder's materials, fittings and more. So, the bottom line may vary depending on what you're after. You can build a granny flat with 1 bedroom or a granny flat of up to 4 bedrooms for your guests or tenants. You can build a single storey or 2 storey granny flat. We offer many different finishes and materials for your granny flat, tailored to suit your budget.
There may be site conditions that effect the cost to build your granny flat, such as; main sewer line encasements, extra service connections, sloping blocks and limited site access. Fear not! Our site assessors come prepared prior to visiting your site. Any potentional conditions incurring an extra cost will be communicated to you and included in your initial quote.
How much does a one-bedroom granny flat cost?
A one-bedroom granny flat is an excellent way to maximise your use of space on your property. It is an ideal space for extended family members when they come to visit, older children who still live at home, or as a guest house. Standard, one-bedroom granny flats might range from 35m2 to 45m2, up to 60m2; starting at prices between $80,000 – $100,000.
This price tag includes the cost of standard fittings and professional construction from a reputable and licensed granny flat builder, Granny Flat Solutions.
How much does it cost to build a 2 bedroom granny flat?
Two-bedroom granny flats are a comfortable and convenient space for grandparents, or Mum & Dad to live as they get older. They also make for an enjoyable living space for your guests while they're visiting, as an alternative to paying for accommodation elsewhere or landing in your lounge room.
While two-bedroom granny flat prices vary from one builder to another; our prices start at $110,000. Make sure that you compare quotes carefully. Some granny flat companies will include plumbing, electricity, and other additional costs in their figures; while others do not. If you would like a custom-built, 60m2 two-bedroom granny flat, call us to speak with one of our granny flat experts, and we can discuss your options.
How much does it cost to build a house and a granny flat?
You might be looking to build a granny flat and the main home together from scratch. There are businesses that can do both, or like us, at Granny Flat Solutions we pair with a sister company at New South Homes to bring you a package build. The total cost of your complete job will depend on the requirements for both the main building and flat. It's estimated that in Sydney the average cost to construct a 4 bedroom main property is $1,900/m2 to $3,900+/m2, depending on the level of finish, materials, and labor. Builders and architects often use a per square metre (m2) figure to cost a project. Then you would need to factor in the additional granny flat cost.
Choosing to build the two living spaces together with a building company that pairs with granny flat builders would provide you with a seamless overall look for your home as you could match the materials of your granny flat with the main building.
Are granny flats worth it?
In short, yes! If you have a good block size and would like to maximise your use of the area you own, granny flats can provide you with so many benefits. From being able to provide accommodation for a family member and loved ones to generate extra income by renting it out, while also adding to your overall property value, building a granny flat on your block in Sydney is a fantastic option. The housing market in Sydney is growing more and more competitive as the area gives way to high demand for housing with an ever-growing population. With that being the case, every square meter is highly valuable and if you have the extra land, you could put yourself in the market and get a renter paying you in no time!
Granny flat prices are relatively low when compared with the return on investment you will make. Adding a second stream of passive income can mean that you could see a return on investment in as little as 2 years! If you have a good size block, it would be well worth speaking with a granny flat builder and exploring your options. You can begin the process and speak with a builder today from Granny Flat Solutions by calling our phone number at (02) 9481 7443.
Build with the Best & Experience the Difference for yourself!
Ready to start your building journey? Chat to our team of experts today and get a FREE personalised quote
Find Out More
You might also like to see our…
Build with the Best
Granny Flat Solutions is the ONLY multi-award winning granny flat company, with over 15 awards under our belt.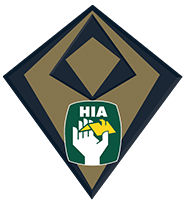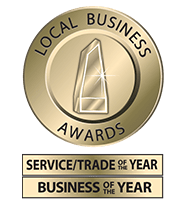 "Experience the difference for yourself."
Call now to book your obligation free site inspection and quote with our friendly staff.