2-Storey Granny Flats
Can I build a 2-Storey Granny Flat?
Generally, the answer is YES…
However, the CDC code stipulates that the higher the building gets, the larger the rear and side setbacks will need to be, to compensate for the increased height. Once a building exceeds 3.8m in height, then a formula applies to determine the required setbacks, as per the table below.
H= Additional Height Over the 3.8m
Lot
SizeSquare metres
Minimum
Side SetbackLineal metres
Amended Side
Setback Formula Lineal metres
Minimum
Rear SetbackLineal metres
Amended Rear
Setback FormulaLineal metres
Height < 3.8m
Height > 3.8m
Height < 3.8m
Height > 3.8m
450-900m2
0.9m
0.9m + (0.25+H/3.8m)
3m
8m max
900-1500m2
1.5m
1.5m + (0.25+H/3.8m)
5m2
12m max
>1500m2
2,5m
2.5m + (0.25+H/3.8m)
10m2
15m max
Additional CDC Requirements
No more than 1 Granny Flat premissible per lot.
A Granny Flat is classified as a 'secondary dwelling', and there cannot be two 'secondary dwellings on one lot'.
There must be a 'primary dwelling' (main house) established on, or approved for, the property.
Must allow for a 24m2 courtyard space (in addition to the 60m2 Granny Flat), with an area minimum 4m wide.
This is an open space, and can be placed within the property setbacks.
For battle-axe blocks, an access handle of at least 3m wide is required
Read more about the site requirements →
Things to consider when building a Double Storey Granny Flat
The maximum 60m2 Granny Flat floor area is split between the two levels
Exactly like a single storey Granny Flat, a Double Storey Granny Flat also can have a maximum 60m2 of internal living space,. This means that the 60m2 has to be split between the two levels (ie. 30m2/30m2, 40m2/20m2). The space used for your staircase and void to the second storey are also included in the 60m2, this is an excellent solution if you have an interesting block space that you need a Granny Flat for.
Our team is highly experience in Double Storey Granny Flat and can help you in creating a design that matches your needs, budget and block, have a chat to the team today about what we can do for you!
Example of a Double Storey Granny Flat floorplan
Building a Granny Flat on top of a garage
Can you design and build a Granny Flat, with a garage underneath?
Yes, we can! The conditions and requirements pertaining to height and setbacks are the same outlined in the table above.
Is the garage included in the 60m2 Granny Flat area?
Garages are not counted in the 60m2 of a Granny Flat. This means, theoretically, you can build a 60m2 Granny Flat on top of a 60m2 (or larger) garage! The same conditions & requirements outlined in the table above, as well as the CDC, apply.
Can the staircase leading from the garage in to the Granny Flat
No. In the same way a single-storey Granny Flat cannot have an internal door leading in to the garage, the staircase for a double storey Granny Flat must be external and cannot be placed inside the garage – seen here:
Can I build a Granny Flat on top of my existing garage?
In most cases, yes; however, this is site-specific question. Prior to giving a definitive answer, we would need to send out one of our Granny Flat experts to assess the conditions of your exisiting structure and ensure that it can support a second storey.
2-Storey Granny Flats Case Studies
Build with the Best
Granny Flat Solutions is the ONLY multi-award winning granny flat company, with over 15 awards under our belt.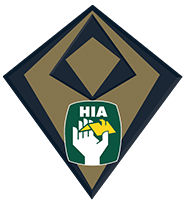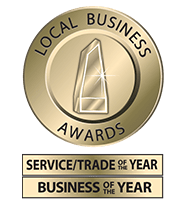 "Experience the difference for yourself."
Call now to book your obligation free site inspection and quote with our friendly staff.