Your Local Granny Flat Experts: Ready to make your granny flat dream come to life
17 Aug 2021
By gfs_wpadmin
Looking for granny flat experts? Look no further. Our team has been designing and constructing high-quality custom granny flats for almost 4 decades. As your local granny flat experts, we always put our customers first and drive to achieve excellence with every build. Our consistent goal is to bring innovative and high-quality solutions to create your dream granny flat.
Granny flats are becoming more and more popular, providing a convenient and productive solution to the housing shortages and work at home orders brought about by the COVID-19 pandemic. Building a granny flat has a range of perks including the option to earn extra rental income, add value to your property, create the perfect work from home space or keep family members close by. A granny flat is cheaper to build than standard home or even a home extension. Additionally, a granny flat will incur fewer council costs, have quicker construction times, and include the safety, security and features that you would find in an average-sized home. A granny flat will grow with you and is the perfect solution for busy families, savvy investors and professionals alike. For everything, you need to know about granny flats visit our blog here.
As granny flat experts in Sydney, we are the only multi-award-winning company for excellence in design and construction. Our tried-and-true building method is simple and refined to bring you the best granny flat designs that will stand the test of time and grow with your family.
We have two building processes to bring the best and most streamlined options to you, these are our:
Custom Design Process
This process is the best choice for those wanting to design a unique granny flat specific to their needs. We understand that many people will use their granny flat for many different purposes, and the space is more complex than just needing four simple walls. We pride ourselves on tackling the challenges that other builders won't, and as such – we've never met a design brief that we couldn't nail. Whether you want a simple change to the colour scheme or a complete floorplan overhaul – our team has the creativity and skill to make your vision come to life.
The first step is a meeting with your site assessor to examine the conditions of your site and to discuss your ideas. From this meeting, they will provide a customised, all-inclusive proposal and a cost breakdown. Things get exciting quickly with our custom designs, and you will receive your design shortly after your quote has been finalised. During these initial stages, the surveyor will look over your property and your designer will meet with you to make your design come to life.
Designer Range Process
We have an exciting, all-inclusive and diverse range of designs available for you to choose from. With our vast designer range, you can experience the comforts and modifications in your granny flat that you could expect in a typical home. We've never built two granny flats the same and consider granny flats to be far more complex than tradition would imply. We can work with you to tweak the design to make it perfect, matching the interior or exterior of your main dwelling, embracing your brand colours, or simply adding a flare of your unique style.
Our site assessor will meet with you to gauge an idea of your space, ideas, needs and goals for your granny flat. From here, they will suggest the best designs for you and help you to select up to 3 different floor plans to develop an all-inclusive proposal and price breakdown.
Ready to build…
Once you're satisfied with your custom design, or you've selected the perfect design from our range, we will collate all necessary contracts and approvals to begin construction of your granny flat. Before you know it – it will be time for the final walkthrough where you will experience your flats new features along with our award-winning standards and top-notch cleanliness. Once we've handed over your certificates and warranties – it's time to receive your keys! It really is that simple to create your perfect granny flat with Granny Flat Solutions.
Granny Flat Solutions – more than meets the eye
When many people think of a granny flat, they don't realise just how many uses these power-packed spaces can have. There are many reasons to build a granny flat (as we list on our blog here). As your local granny flat experts, we have built granny flats for people from all walks of life, for many different purposes. What can be defined as a granny flat has changed from the days of simply housing elderly family members, and now includes diverse spaces such as:
Studios
A studio is an artist's best friend. A perfect space for arts, crafts, hobbies, play areas, music rooms and home offices, a studio built by Granny Flat Solutions is the perfect space to allow your creativity to bloom. As a studio is not a habitable dwelling, you can legally include a habitable granny flat AND a studio on your property – bringing solutions for the whole family.
Eco Granny Flats
With our innovative Eco Granny Flats, you can experience top-standard living without impacting your ecological footprint. Our Eco Granny Flats are designed to be comfortable year-round, using 90% less energy, therefore reducing CO2 emissions by 90%. This is achieved through proper insulation, no air leakages, high glazed windows, no thermal bridges, correct orientation and heat recovery ventilation to provide consistent fresh air. An Eco Granny Flat is a perfect solution to save on energy bills and create a self-sustainable space for your guests, for work or for play.
Special Needs Granny Flats
At Granny Flat Solutions, we understand the importance of keeping loved ones close, especially the vulnerable or elderly. Our carefully designed Special Needs Granny Flats will allow your loved ones to enjoy independent living, granting you peace of mind and quality time. You can feel confident that our team will design the space to be comfortable, safe and accessible in the ways that you need it most.
Lifestyle Pods
Working from home can be both an opportunity and a challenge, and with more people staying at home during the pandemic – working from home is becoming a profitable and productive solution. To experience productivity, a comfortable workspace is essential. This is where our Lifestyle Pods provide the perfect solution. Having a strategically designed and dedicated workspace will empower the at-home worker to achieve their full potential and experience a positive work/life balance. From a picturesque studio, a corporate office, functional workshop or even a small business space – we can design our Lifestyle Pods to be your perfect workplace.
Experience the Granny Flat Solutions Difference…
We understand that the process to build anything can be daunting, especially when it comes to property. Our team has the experience of a world-class building company with the friendliness of a family-owned operation. We can walk you through every step of the journey towards your granny flat whether you have building experience or have never picked up a hammer. Our experts are here to make the process as simple and enjoyable as possible for you and your family. For more information on getting started, including a step-by-step insight into our building journey – click here.
With Granny Flat Solutions, you will experience the difference that having true experts on your building and design team can make. We have never built a granny flat that we didn't love or wouldn't build for our own families. We have display homes scattered around Sydney for you to visit along with our Showroom in Thornleigh to provide real-life insights into what we can do for you.
With over 13 awards under our belt for the design and construction of granny flats, you can be confident that we will deliver above and beyond what you expect. With unique granny flat designs for every potential use plus thoughtful inclusions, budget workarounds, a long list of quality suppliers, and the highest level of construction – your granny flat will be the best that money can buy.
Our granny flat experts are currently taking on new clients and are ready to make your granny flat goals a reality. Whether you're after a simple studio design or a two-storey mini home, we can help. To get in touch with our friendly team to discuss your ideas, goals or budget, contact us here. We are available to build within Sydney Metro, the Central Coast and Illawarra, and can discuss the current regulations and permits to fast track your flat.
As your local granny flat experts – we can't wait to show you the comfort, inspiration, productivity and confidence that a custom-built granny flat created by our team can bring to your home. To experience the difference that one of our custom-built granny flats can bring, call 1300 269 677 to book your site inspection.
Build with the Best & Experience the Difference for yourself!
Ready to start your building journey? Chat to our team of experts today and get a FREE personalised quote
Find Out More
You might also like to see our…
Build with the Best
Granny Flat Solutions is the ONLY multi-award winning granny flat company, with over 15 awards under our belt.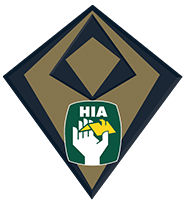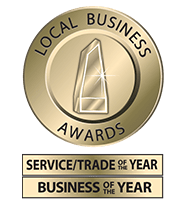 "Experience the difference for yourself."
Call now to book your obligation free site inspection and quote with our friendly staff.