Kit Homes or Granny Flats?
2 Nov 2020
By gfs_wpadmin
Building a second liveable dwelling on your property is becoming increasingly more lucrative – both as a financial gain adding extra income and property value and as a means of showcasing some extra designer flair to your block.
As this industry takes hold of modern approaches and better architectural design, the question unfolds, which is the better option to build – granny flats or kit homes?
In Sydney, where space is a commodity that you don't want to go to waste – it's important to make sure that you are getting the best for your buck. So, which one is the way to go?
Design.
When space is limited, you want to be able to utilise every square inch to the best of your ability. And with an increasingly competitive market for granny flats and studio homes, there is so much more to choose from in terms of design and space utilisation. When it comes to the kit home v granny flat debate, you can get a greater flexibility with designing your granny flat by adding your own custom features and designs. Kit homes typically come as a flat-packed, prefabricated home. They are usually pre-designed and you can select the one you like from a catalogue of already designed homes. This is viable if you're after something quick and easy, but it will be a replica that your neighbour may also have on their block too! Some kit home businesses do give you the option to tweak your designs and a few even allow you to meet with a design team to discuss designing your own kit home from scratch, but for the most part – it is already planned, and needs to be constructed in a way that it will arrive as a flat pack.
When building a granny flat, there are example designs that you can choose from as inspiration. This is similar to the display homes that you can check out for a full-sized home, these granny flats offer you the chance to browse already designed and built flats. But, as the build for your granny flat is done on-site, the limitations on design are lifted and anything that you can conceptualise (virtually) can be done! Plus, it's not just the exterior that you are designing. You will be able to plan all the way through, from shape and texture to placement of your powerpoints and interior finishes.
Construction.
The main idea behind purchasing a kit home is that is it arrives prefabricated and ready to be constructed. The option is there for you to put it together yourself if you are capable. If this is not something that you really can do on your own- you will then need to hire a builder to put it together for you. And as a side note, if your designated plot space for the kit home is not flat, you would need to arrange somebody to put your own slab in with plumbing, electricals and all the other bits required for a separate independent dwelling.
With a granny flat, all of this is incorporated into the design of your home. The granny flat that you are designing when you work with us has every detail carefully plotted and thought out, and you won't need to worry about any construction hire because it is all incorporated in your build. Our team would have already visited your property as an obligation free site inspection in the planning stage and identified any hazards or construction issues that may occur pre-build. Plus, when you build with us you will have your services connected before the project is handed over to you!
Price.
Depending on the size of your modular dwelling, naturally, you will see an increase in price. For an average 2-bedroom kit home, without any modifications in design, you could expect to pay somewhere in the $50 000 ballparks. Keep in mind that this excludes any additional services you might need including concreting, plumbing connection and electricals, as well as assembly and construction if you are not savvy to build it yourself.
With a granny flat, the price does increase. You could expect somewhere between $50 000 to $70 000 for your average 2-bedroom granny flat. But, this price includes all the aspects of construction. On top of this, builders in the granny flat business will handle all the necessary approvals for you, taking the stress and burden off your shoulders and allowing you the freedom to focus on design and receiving exactly what you are looking for without all the hassle.
Verdict.
If you are an average household owner who is looking at second dwelling options – we would definitely recommend considering a granny flat build over a kit home. At Granny Flat Solutions, we can take care of all the aspects of your building project, from design concept all the way through to service connections, which is something that a kit home just can't offer you. Although you might pay a margin more in up-front costs, the additional costs of services that aren't included with a prefabricated kit home may end up costing you over and above what a granny flat would – and you will bear the extra stress and worry of organising builders and construction services as you go!
So, enjoy the process of building your second dwelling on your property and call us at Granny Flat Solutions today to discuss your options!
Build with the Best & Experience the Difference for yourself!
Ready to start your building journey? Chat to our team of experts today and get a FREE personalised quote
Find Out More
You might also like to see our…
Build with the Best
Granny Flat Solutions is the ONLY multi-award winning granny flat company, with over 15 awards under our belt.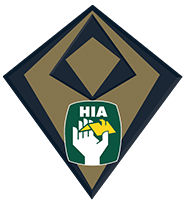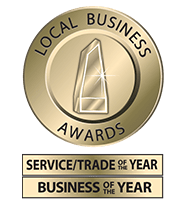 "Experience the difference for yourself."
Call now to book your obligation free site inspection and quote with our friendly staff.