5 Reasons To Build A Granny Flat (you may not have considered)
20 Aug 2020
By gfs_wpadmin
Granny flats can often be underrated and thought of as merely a costly extension to a house for the sake of an extra bedroom.  A granny flat, however, is actually an exciting, dynamic, cost-effective, money-making inclusion to your property!  The initial cost of the building can easily be remade, and the addition to your property can be eye-catching and stylish.
Here are our top 5 reasons why a granny flat could be a good idea for your property that you may not have thought of.
Property Value
Building a granny flat can bring an enormous increase to your property value.  The value of the extra floor space, bedrooms, and its potential use is very appealing to prospective buyers and property values. Real-estate analysts, Corelogic (https://www.corelogic.com.au/news/granny-flats-have-potential-shake-housing-market), report that even though property prices have recently been in decline in major cities, building a granny flat can still boost your home value by 30 percent.  This means, for example, that a property valued at $500,000 could see its market value rise to $650,000 simply by building a granny flat. That equates to a $150,000 value increase from a granny flat that usually averages $80,000-$130,000 to build.
Earn Extra Income
Adding to your market value is not the only way a granny flat can benefit you financially.  Building a granny flat is a very easy way to capitalise your property and earn extra income.  Money can be made through long-term rental income or using the property to capitalise on the popularity of Airbnb and other short-stay holiday rentals options.
Extra Space
This may seem obvious, but an incredible benefit of adding a granny flat is the amount of extra floor space it can add to your home and everyday life.  The extra bedrooms can make a useful guest house for visitors, a retreat for older children, and extra office space for the at-home office workers.  Granny flats can even be built with extra storage space so you can stash away the rarely used items that you can't quite squeeze into the garage like your Christmas decorations or camping gear.  We also find that families with special needs members benefit from the extra space, giving their special needs family members more autonomy and independence while still having them close by and in their care.
Future Planning
Building a granny flat can often be part of a strategic plan for those approaching retirement age.  Downsizing from a large house can often be appealing for those planning on travelling a lot, or those wanting to worry less about housework and maintenance.  In a lot of these cases, the owners move into the granny flat, renting out the main house, with the added benefit of making even more rental income from the bigger house in the process.
Facelifting your property
The words 'granny flat' can sound a bit pedestrian, but the opportunity that designing and building one brings is completely the opposite.  Designing a new building gives you the chance to dynamically add to the aesthetic design of your property.  You can get creative with new architectural flair and features that can make your granny flat a visual masterpiece, adding style and new expression to your property.
There are many reasons why a granny flat can be a great addition to your property.  If you are considering the idea of adding a granny flat to your backyard or property, contact us today.  We can talk you through the process, your options, and answer any questions you have to help you on your way to beginning this exciting property-value-adding experience.
Don't delay your dream granny flat any longer!
Call us on (02) 9481 7443 now to organise your obligation free site inspection and quote!
Build with the Best & Experience the Difference for yourself!
Ready to start your building journey? Chat to our team of experts today and get a FREE personalised quote
Find Out More
You might also like to see our…
Build with the Best
Granny Flat Solutions is the ONLY multi-award winning granny flat company, with over 15 awards under our belt.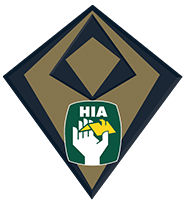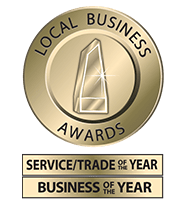 "Experience the difference for yourself."
Call now to book your obligation free site inspection and quote with our friendly staff.