What is a Granny Flat – Everything You Need to Know About Them
1 Mar 2023
By gfs_wpadmin
Granny flats are the fastest growing trend in the world of construction and housing. With rental prices rising, available houses being snapped up quickly and families and populations growing, residents are turning to granny flats as a way to solve these problems. But what is a granny flat, and how does it differ from other forms of housing? In our ultimate guide, we're going to answer all the big questions people have when it comes to granny flats.
What is a Granny Flat?
A granny flat is a second dwelling that typically accommodates one or two people, usually sharing a property with a main house. Both the granny flat and the main dwelling fall under the same title. Granny flats provide living space for family members or can be rented out to tenants.
How Big is a Granny Flat?
A granny flat is designed to be the smaller of the two dwellings on a block, with the maximum floor area allowable being 60m2 in most councils. The design and structure of your granny flat can be custom-built to suit your needs and property dimensions and can come in both single and double-storey designs. There are regulations and site requirements you need to be aware of before you commence building, such as required setbacks from your boundary.
How Do Granny Flats Compare to Other Small Living Spaces?
There are few options available when it comes to small living spaces, and it can get a little confusing what the difference is between each dwelling.
When it comes to what is the best value and choice for you, it will inevitably come back to what you're hoping to achieve with your property. Let's compare granny flats with some of the more common small living space options on the market to help you decide what's best for you.
Granny Flats Vs Secondary Dwelling
A granny flat is considered to be a secondary dwelling and at times the two terms are used interchangeably. A secondary dwelling is a self-contained unit that is located on the same land as the main house. A secondary dwelling can include a kitchen, bathrooms and bedrooms and can be rented out to tenants.
Granny Flat
A granny flat is considered a "Secondary dwelling", and zoning laws and local council regulations that apply to secondary dwellings will apply to granny flats.
It can serve as a self-contained home with bathroom facilities and a kitchen, meaning tenants have privacy and won't need to the use principal dwelling.
Though called a granny flat and often used for elder relatives, these dwellings are also used for teenage family members, adult children saving for their own home, guests or for renting out to tenants.
Secondary Dwelling
Includes "granny flats", "teenage retreats", or other types of "self-contained accommodation".
There can only be one main dwelling and one secondary dwelling per property.
Granny Flat Solutions can help with the entire approval process – from planning, through to design, approvals and build.
Granny Flat Vs Tiny House
A tiny house is a compact, transportable, detached living space.2. Unlike a granny flat, tiny homes aren't permanent structures and therefore won't add value to your property.
Granny Flat
Two-bedroom granny flats generally offer more space than a tiny home.
Adds value to your property and can be rented out for extra cash flow.
Can be custom-built to meet your needs, budget and style – from affordable to luxury- including any special needs or environmentally friendly design
Tiny House
Built on wheels, tiny houses offer flexibility as they can be moved like a caravan.
With a maximum width of 2.4m, they're smaller than a granny flat.
Can only be occupied for a limited period of time per year
Granny Flat Vs Outdoor Studio
The defining difference between an outdoor studio and a granny flat is a studio cannot have a kitchen area and cannot be rented out to tenants. Outdoor studios, or lifestyle pods, are commonly used for hobbies, entertainment areas, creative spaces, guest rooms, recording studios and home offices.
Granny Flat
A permanent addition to your home that could increase your property value, especially if it is custom-built to match the aesthetic of your home.
Many granny flats are rented out to tenants, helping you to earn a steady extra income.
A cost-effective means of adding an extra living area to your home.
Outdoor Studio
Great for extra space for hobbies, entertainment area, interests, gym, or even a place for guests to stay a few nights.
An excellent option for a home office, providing a space at home to dedicate to your work while allowing you to be close to home.
What are the Benefits of Building a Granny Flat On Your Property?
You may be considering a granny flat for your next renovation, extension, or build, and we're  here to help. The benefits of clever design, an extensive range, and skilled workmanship can result in:
Added income from long-term rental.
The option to open the granny flat as an Airbnb or short-stay holiday home for greater income.
Lower build costs than a traditional single-family home.
Less council and land costs with little to no impact on rates.
Fast construction time, around 16 weeks from start to finish.
Unique, customised, and a high-quality design.
Safety and security.
Value-added to the main property for future re-sale.
4 Important Aspects to Consider When Building a Granny Flat in Your Backyard
Access
It's great to build a granny flat but will it be practical for future guests or tenants? When designing a granny flat, consider how individuals will access the property, whether they can easily walk on a pathway or across the lawn to their property without intruding on your dwelling space.
Parking
Not all backyards have side access or enough space for parking. Considering whether your tenants or guests will park on the road or in a pre-determined car park will go a long way in providing an efficient and effective lifestyle.
Privacy
Is the granny flat facing your house? Proper planning can significantly improve privacy. Facing windows and doors away from the main house or creating entrances that won't intrude on your own will improve the functionality and comfort of both buildings.
Landscaping
For the sake of your existing lifestyle, the future lifestyle of your tenants, or even for the value of your home, having space for a backyard will go a long way. If you're planning to have tenants – consider changing the turf to fake grass or using hedging for easy maintenance and remove that mango tree or problem palm that causes mess and requires constant cleaning. Like any aspect of construction, your landscaping and the position of your granny flat requires well-thought-out planning to achieve long-term success.
How Do I Get Approval for a Granny Flat?
In New South Wales, the two ways to get approval for your granny flat are through the Development Application (DA) process with the local council or through a private certifier via the Complying Development Certificate (CDC). Granny Flat Solutions can help you with either process to make your building journey a breeze.
---
Ready to build a Granny Flat?
Granny flats are an exciting and growing trend that is sweeping Sydney and beyond, offering creative and intuitive solutions for working from home, earning extra cash, or housing loved ones. We are Sydney's only multi-award-winning granny flat company.
Whether you're after a two-storey mini-mansion or a one-bedroom granny flat, we can help you create the granny flat of your dreams, to match the style and aesthetic of your main house or to stand alone as a feature. With our free site assessment, we can determine what will work within your landscape and design your granny flat to suit your needs.
To get started on the design and creation of your ideal granny flat, and benefiting from it as soon as possible, contact us through our website, and our friendly team will be in touch.
Build with the Best & Experience the Difference for yourself!
Ready to start your building journey? Chat to our team of experts today and get a FREE personalised quote
Find Out More
You might also like to see our…
Build with the Best
Granny Flat Solutions is the ONLY multi-award winning granny flat company, with over 15 awards under our belt.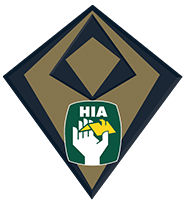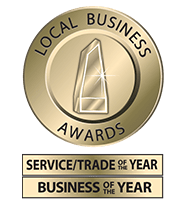 "Experience the difference for yourself."
Call now to book your obligation free site inspection and quote with our friendly staff.