Top Rules to Consider When Building Your Granny Flat In Sydney NSW (Updated for 2023)
25 Jul 2023
By gfs_wpadmin
Welcome to our freshly updated guide for building your dream Granny Flat in 2023!
Armed with the most up-to-date information from NSW government legislation, policy changes, and new design opportunities, this article will give you all the crucial details to navigate your Granny Flat project successfully and smoothly.
From understanding council requirements to exploring the latest innovative designs available, we've got you covered.
Stay tuned for some essential "need-to-know" tips that will empower you with the right knowledge and confidence to embark on this exciting new addition to your property.
Whether you're a homeowner seeking to enhance your lifestyle, add extra space, or turn your property into a revenue generator, this guide will help you make the most out of your Granny Flat venture in Sydney, NSW.
Navigating the New Granny Flat Rules in NSW: What You Need to Know for 2023
Building a Granny Flat in NSW in 2023? Our updated guide will provide you with all the essentials you need to know! You will find fresh links to the latest and most relevant NSW State Environment Planning Policy (SEPP), legislation, and policies.
Understanding these rules forms the basis for your Granny Flat project, affecting your decision-making process, and ultimately shaping the design and functionality of your secondary dwelling.
Links to Check Out
With the constant evolution in policies and legislation, staying informed about how these changes could affect your current dwelling and property setup is essential.
It is important to refer to the SEPP's Affordable Rental Housing policy of 2009, as well as the regulations outlined in the NSW Government's Complying Development for Granny Flats. It may impact which Granny Flat designs you are able to build.
We have also outlined the site requirements for building a Granny Flat in NSW. It is crucial that your property meets these criteria before you officially get started on the planning of your Granny Flat.
When you are ready to start officially planning, explore our modern Granny Flat designs for inspiration. You will get a great idea of the latest trends, from common appliances to floor plans and beyond.
So, You Want to Build a Granny Flat!
A Granny Flat is a great addition to any property and can add a functional space as well as style and purpose to your backyard. Granny Flats are a common solution for many aspects of life, for both practical and leisure reasons. From a home office to a purpose build to a 2-story, 4-bedroom dwelling space, a well-built Granny Flat through Granny Flat Solutions can be an exciting and money-making property extension that has the diversity to serve many purposes. (See our blog on 5 Reasons to Build a Granny Flat!)
When planning your Granny Flat, there are several rules and guidelines to abide by to ensure the safety and longevity of your space, as well as to avoid fines or fees.
You may have some questions to help with your decision to build and install a Granny Flat in your space, which we hope to answer for you here to help you get started on your dream installation as soon as possible.
Do I Need Approval for My Granny Flat?
The good news is that NSW does not currently require approval through a lengthy development application to build a Granny Flat on your property! This means the biggest and most time-consuming hurdle is taken away to make room for the Granny Flat of your dreams.
It is important to meet the minimum building and construction standards by seeking accreditation from the council or a certified accreditor for your proposed plans. This ensures that your development meets the specific standards set by the State Environmental Planning Policy. This is not generally a lengthy process, taking only four weeks, and the standards are easy to abide by within your residential space if it is larger than 450m² and sits away from the road by at least 12 metres.
This policy (SEPP) was specifically designed for residential homeowners and investors to be free to build a Granny Flat on their property to increase the value and functionality of their home.
(For further details, visit https://www.legislation.nsw.gov.au/view/html/inforce/current/epi-2009-0364 and https://www.planningportal.nsw.gov.au/development-assessment/complying-development/granny-flats)
What Are the Minimum Size Requirements for My Granny Flat?
A Granny Flat can include anything from a single large open room to a well-planned and fully self-contained 4-bedroom dwelling, but do not let their huge range of functions fool you. Granny Flats are a space of no more than 60m², making them a versatile dwelling space that can suit a range of backyards of all shapes and sizes.
Granny Flats must be installed in the backyard of a pre-existing house and do have a few specific requirements to pass council regulations. These include:
Your overall property size must be a minimum of 450m².

The flat must be built on a residential property (not an area zoned for business).

Your flat must have a 12-metre distance from the building line of the main property.

There must be 3 metres between the rear of your land and your flat and 0.9 metres from the edges of your land.

The flat must be 3 metres from any existing trees that are over 4 metres in height.

Only 1 flat is allowed on the property per eligible block.

If building a two-storey Granny Flat, the property must not exceed 8.5 metres in height and your flat must comply with the above requirements.
Sydney is one of the most popular cities for building Granny Flats as the council encourages their construction through the easy-to-follow State Environmental Planning Policy.
Granny Flats can provide an excellent source of income for homeowners. The rental laws and guidelines in Sydney extend to Granny Flats and are an excellent option for other means of passive residential income, such as an Airbnb or a holiday home.
What Kind of Costs Are Involved in Building a Granny Flat?
The cost of building your Granny Flat depends on several factors, and the style, size and layout of your flat will directly influence your final cost. Construction costs generally range between $50,000–$120,000, depending on the customisation you are after and the kind of finishings that catch your eye.
A few other things to consider when navigating the cost of your build include:
The size of your Granny Flat.

The condition of your land (hard and immovable dirt as opposed to fertile soil).

The ease of access to your land (is it on a hilltop or in a valley?).

The finishes and materials you desire.
It is important to have clarity around the purpose of your flat; for example, if the space will be used as a studio – you may only need a kitchenette and toilet instead of a full kitchen and bathroom fit-out. This decision alone could lower your costs by $10,000 or more while making your flat exactly how it needs to be to achieve your desired function.

Some Questions You May Want to Look Into Further Before Getting Started
Question: Can I build and occupy a secondary dwelling (Granny Flat) while my main house is being built?
Answer: The rules on temporary accommodation have recently changed. You can now build a Granny Flat, install a caravan, or put in place a similar dwelling without council approval while your main house is under construction.
Keep in mind that this is only possible where secondary dwellings are allowed (primarily residential zones). You can find more information about this on the NSW Planning Portal.
Question: Has the approval process changed in the latest legislation and policy updates?
Answer: As of the latest policy updates, the approval process for Granny Flats in NSW remains primarily the same.
You don't need to go through a lengthy development application process. Instead, a Complying Development Certificate (CDC) can be obtained if your project satisfies all the necessary requirements outlined by the SEPP.
The CDC process usually takes around four weeks, making it a quicker and more streamlined approval method.
You can stay updated on the latest legislation and policy updates via the NSW Government Planning Portal.
Question: What designs should I consider to comply with these new rules and regulations?
Answer: Choosing the right design for your Granny Flat and ensuring it adheres to the latest rules and regulations is paramount.
That's why Granny Flat Solutions offers a diverse range of modern Granny Flat designs, all of which comply with NSW laws, policies, and regulations. From space-saving single-storey flats to expansive two-storey options, there is something to suit every lifestyle and property size.
Each design is carefully crafted with compliance in mind, so you can eliminate the stress of navigating building legislation and codes.
(You're Ready, Set, and Good to Go!) 
Getting Started on Your Granny Flat Build…
The two main rules to consider in the initial planning stages are that:
A Granny Flat must exist in conjunction with the main home.

The flat must be on the same block as the home.
If your space abides by the above size restrictions, and your space and land are suitable, a qualified and experienced company, such as Granny Flat Solutions, can work with you to make the most out of your space and incorporate everything you need and desire in your dwelling.
Building a Granny Flat is a space-efficient solution to many concerns, such as providing a living space for a loved one, the need for extra space for your home office or studio, providing a passive income through renting out space, or offering a place of leisure, such as a pool room or rumpus room. Whatever your plan or purpose is for space, we have a solution and an option for you to suit your budget, time constraints, goals, and ideas.
Visit our other blogs, such as "Making the Most of a Small Space" and our "Guide to Getting Started", to get endless inspiration for your space.

Working With the Granny Flat Experts
Ready to make your Granny Flat dreams a reality? Contact us today for an obligation-free site inspection and quote!
Our friendly team of Granny Flat experts is here to guide you through the process, providing a personalised solution that aligns with your property's unique requirements.
Experience the difference for yourself by exploring our numerous reviews and testimonials. Discover why we're the trusted choice for Granny Flat construction in NSW.
Contact us today to build the Granny Flat of your dreams!
Build with the Best & Experience the Difference for yourself!
Ready to start your building journey? Chat to our team of experts today and get a FREE personalised quote
Find Out More
You might also like to see our…
Build with the Best
Granny Flat Solutions is the ONLY multi-award winning granny flat company, with over 15 awards under our belt.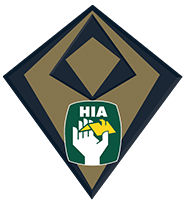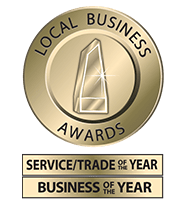 "Experience the difference for yourself."
Call now to book your obligation free site inspection and quote with our friendly staff.