Making the most of a small space: Designing and living in Granny Flats and Studios under 60m2
26 Jun 2020
By gfs_wpadmin
Small spaces require big thinking. Small Granny Flats and Studios can be both practical and stylish. To achieve this result, however, you must take the time to design, decorate, and furnish the area in a way that maximises all the space you have.
Here are 25 ways to maximise your space – from the building and design to décor and furnishings.
BUILDING & DESIGN
Avoid wasted space. If you have an empty or unusable area, do something with it. If the area allows, consider adding cupboards or shelving for storage.
Think vertical.  High ceilings make spaces feel bigger. Even though the extra space is being added overhead, if you can lift the height of your ceiling in your plans, it will make the floor space feel bigger. Having higher ceilings also means you can introduce overhead storage in some rooms.
Plan your kitchen workflow. A well-designed kitchen will feel bigger than a dysfunctional area even if they take up the same floor space.  If you are constantly tripping over yourself and struggling with your workflow while cooking, you will notice the smaller size of your kitchen area. Adding elements like a floating kitchen bench or a lazy-susan can help maximise your kitchen space and workflow.
Dial back the cabinetry. Keep finishes simple, where you can, to maximise the feeling of space.  Intricate designs and details can negatively impact a spacious feel, instead of making the area look busy and small. Handleless cabinets are a great option for small kitchens, and flat-fronted units are ideal for increasing the feeling of space.  If you like a classic look, then it can still be done! Just keep it simple and don't go overboard.
Storage storage storage! A smaller dwelling or flat does not necessarily mean the people living in it won't have a lot of stuff. Plan to build in storage space everywhere you can.  Built-in storage will take up considerably less space than having to use furniture in its place; like bulky wardrobes and kitchen hutches. Consider adding elements, such as cabinets overhead cabinets in the kitchen, built-in cupboards in the living area, or shaving cabinets in the bathroom.
Increase your natural light. Include windows in as many rooms as you can and consider skylights or highlight windows to get as much natural light in your space as possible, making the rooms feel even bigger.
Use reflective finishes.  Reflective surfaces will increase the light factor again! They illuminate the natural light in a room and add to it to help make a small space feel bigger than it really is.  Especially consider high-gloss units and finishes in your kitchen, bathroom, and living spaces.
Paint it white. White will emphasise the light and brightness in a room, maximising the space, and make it feel bigger.  If you prefer colour, keep it to light and neutral tones, as dark walls close spaces in.
Choose your flooring wisely. Big tiles and long, uninterrupted lines will make space feel bigger.  Using smaller tiles will break up the area, making space feel more constricted than a larger tile would. Uninterrupted expanses of carpet, vinyl, or concrete flooring can also look spacious and maximise space.
Use sliding doors where you can. Most of the time sliding doors take up much less room than hinged doors, leaving more room for furniture and open space.
Use glass and open voids. Using glass inserts or voids in walls and doors can be a great way to make areas feel bigger.  Glass will provide a barrier for noise and a sense of 'zoning' between areas, while still allowing light and a line of sight between spaces making an area feel bigger than if it was closed off with an entire wall or door.  You could consider having 'half walls' that don't quite reach the ceiling to have a similar effect in areas where privacy isn't an issue.
Landscape outside. Outside is probably not what you were thinking when looking at maximising space, but the outside landscaping can have a big impact on how your inside space feels.  Walking through an unkept and overgrown garden can make a space feel small and unwelcoming.  Keeping your garden tidy, lawns mowed and your entryway well kept will make you feel good walking into your own space and maximise its appeal.
Get some outdoor seating.  While you are thinking about the outside landscaping – why not consider getting some outdoor seating?  Even if it is only a small garden table and chairs at the entryway, it is like adding an entirely new room to your space without using any actual floor space.
DECORATING
Mirrors. Mirrors are the oldest trick in the book when it comes to maximising space. They give the illusion of additional space and, when placed correctly, can open up any room.  Placed strategically opposite a window, a mirror can give the illusion of being an additional window and light source, bringing all the space from outside into your room.
Display artwork above eye level. There is a limit of course, but the higher you can hang your artwork, the higher your ceiling will appear, and it will feel as though you have more space.
Use lamps to add more light.  Use lamps to light up dark spaces that your ceiling lights don't reach.  Lighting up shadows illuminates the space and making it obvious and making the area feel bigger.  Lamps are good additions for night-time and rainy days when the natural light from windows doesn't stream in.
Get window dressings fitted to the exact size. Avoid overflowing and oversized curtains or blinds that hang over the edges of the window.  They will take up more space, making the surrounding area feel small.  Window shutters fitted to the exact size of the window can be a great option. Window films and frosting for privacy in bathrooms can also be another option to avoid the need for dressings at all.
Open the windows. On the topic of windows – keep your curtains, blinds or other window dressings open during the day to allow the light in and make space feel bigger.
Keep it simple.  Overdecorating and clutter will make a space feel small.  Edit your décor and keep it simple to maximise the feeling of space.
Get some plants.  Plants purify the air, making rooms feel fresh.  Nothing makes space feel smaller than a musty smell!  Plants also bring a feeling of life and abundance to space.  You obviously have to choose the right ones (nothing too big or that can get too overgrown and add to the clutter), but they can be extremely effective in decorating a small space to feel bigger.
Floating shelves vs. artwork.  Consider using floating shelves as décor instead of artwork.  These can be decorated like art, but give you additional storage, replacing the need for bookshelves and display cabinets that would otherwise take up space in your unit or flat.
FURNISHING
Use full-size furniture. Rooms look bigger when they are furnished properly. It may seem counterintuitive but putting small furniture in a small room will emphasize the 'smallness' and make it feel tiny, particularly in living areas.
Position your furniture well. Where you put your furniture can have a big effect on the room.  You can use larger items to create 'zones' that can either make space feel bigger or smaller.  Strategically placed, some furniture can cover up unsightly but necessary elements like power points and chords which will make the area feel less cluttered and more spacious.
Eliminate unnecessary furniture. You can save space by reducing the furniture you need in the first place.  Mounting your television on the wall is a great way to save space, eliminating the need for an entertainment cabinet. You can use coffee tables with storage underneath and floating shelves to eliminate the need for bookshelves. Even things as small as ironing boards can be replaced by an ironing mat used on top of the washing machine to save you precious space.
Get smart furniture.  For the furniture you do need, pick strategic furniture that is either multiuse or space friendly.  You could use foldaway furniture for things you don't need regularly and extending tables that can be used compacted for your general day to day use and expanded for when you have company.  Modula furniture is another winner, and so is furniture with hidden storage.  Under-bed storage and storage, ottomans are a great way to maximise the space in your unit or flat. Even things as simple as having dining chairs that fit completely under the table will make your space feel bigger.
Granny Flats and Studios can be a great addition to your home. Though small in size, they are both practical and attractive living or lifestyle space.  Small buildings still require big thinking, so if you are considering building a Granny Flat or Studio, contact us today to get some advice from the Granny Flat experts.
Don't delay your dream granny flat any longer!
Call us on (02) 9481 7443 now to organise your obligation free site inspection and quote!
Build with the Best & Experience the Difference for yourself!
Ready to start your building journey? Chat to our team of experts today and get a FREE personalised quote
Find Out More
You might also like to see our…
Build with the Best
Granny Flat Solutions is the ONLY multi-award winning granny flat company, with over 15 awards under our belt.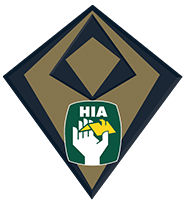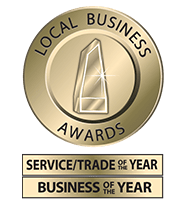 "Experience the difference for yourself."
Call now to book your obligation free site inspection and quote with our friendly staff.