Granny Flats are no longer just for Grannies. Building a Granny Flat in your backyard can have many potential benefits. Our clients choose to build a Granny Flat for a number of exciting reasons. This can include adding the option for affordable housing for family members or to keep the extended family under one roof, providing space for extra bedrooms or one more bathroom, play areas for children, a home office, music room or art studio, a relaxing pool house or to bring in more rental income from your property. Our Granny Flat designs can add endless potential onto the floor plans of your home, block or field and can make the empty land in your backyard a hub of functionality and style.
Backyard Granny Flats
Generally located behind the main house, you will be surprised by what our Granny Flat builders can achieve in a small space. From multiple bedrooms to a fully functioning bathroom and all working elements of a kitchen, your Granny Flat can be as simple as a display room or as complex as a small house. The designs of our projects vary based on the size and scope of your backyard along with the region you live in and the non-negotiable items of your floor plan. Whether you want more or less added to your project, we can offer expert advice to achieve the backyard living situation that you've been dreaming of. Residents of the Central Coast, Sydney and around NSW are searching for an innovative way to deal with the growing population and costs of living, needing more area for bedrooms and trying to keep growing families under one roof. A backyard Granny Flat is a solution.
Building a backyard granny flat can change the aesthetic and presentation of your house and land with options for customisation from roof to floor. There are many different options for adding the Granny Flat or keeping it separate based on what you plan to use the space for. If you're looking for more rental income, we can build an entirely separate entrance with no connection to the main house. If you're after a space to tie in with the main house, we can work in your style and design ideas and create beautiful connecting pathways. Whatever you choose to do with your backyard Granny Flat, we are here to make it happen.
The benefits of building a backyard Granny Flat are endless and we pride ourselves on bringing quality, long-lasting durability and easy style to your Granny Flat, just as you would expect in your brand new home build. With packages to suit every budget, plus inclusions and upgrades for all situations, from special needs care to luxury guest suites, we have an expert builder ready to turn your plans into reality.
Read the article: Things to know before building a Backyard Granny Flat
Why homeowners & clients love building Backyard Granny Flats
Building a Granny Flat is an exciting and inspiring journey with so many possibilities and opportunities to implement your ideas. Like any aspect of construction, the process can be stressful for the people involved. Our expert team at Granny Flat Solutions is skilled in project management and offering expert advice to bring peace of mind, easy council approval and confidence to our families. We are highly trained in knowing the rules and requirements of the council area and the NSW Government. We can recognise the limitations and allowances of your backyard from the very first visit to your property.
We ensure that everyone is involved in the design and that nothing is left out of your dream Granny Flat. We have completed building projects on all types of block sizes with different budget constraints and council requirements and are confident that we can meet the needs and plans of your Granny Flat design with room to spare. We will match your Granny Flat builder with the type of home, pool house, floor plan or construction type you are seeking and have a team of professional builders to bring durable construction, creative craftsmanship and stunning designs to your Granny Flat.
Build Backyard Granny Flats – the NSW Solution
Operating on the Central Coast, Illawarra and Sydney NSW, our builders enjoy bringing the backyard project of each client to life. We can add more lifestyle, value, income and quality to your house and land, bringing the point of difference that only a Granny Flat can. Your expert builder will make your home one of the most sought-after on the Central Coast with your new Granny Flat, adding value to your property to make your house known to potential buyers in the hot NSW residential market. With the option to add more bedrooms or multipurpose areas, buyers will love the potential and opportunity that comes with a backyard Granny Flat. After you've designed your dream Granny Flat, we will get to work building it and making it come to life. All that's left for you to do is move into your space, make it yours, and enjoy the benefits for years to come.
You might also like to see our…
Build with the Best
Granny Flat Solutions is the ONLY multi-award winning granny flat company, with over 15 awards under our belt.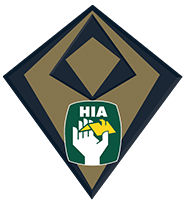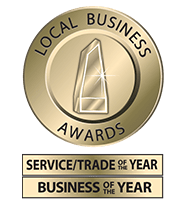 "Experience the difference for yourself."
Call now to book your obligation free site inspection and quote with our friendly staff.