At Granny Flat Solutions, we always put you first. Customer satisfaction is what drives us to produce excellence.
We pride ourselves on our industry-leading customer service and really believe that without our customers, we wouldn't have a business.
We are the only multi-award winning company for excellence in design and construction. We thrive from a challenge and want to give you the granny flat you deserve!
Realise your dreams with Granny Flat Solutions.
Why Build a Granny Flat in Blacktown?
There's a reason why Granny Flat Solutions are your best choice for a Granny Flat in Blacktown.
We offer you peace of mind and other benefits you simply won't get with other builders in Blacktown.
Pay Less,
Get Much More
Get the most out of your Granny Flat with our custom packages!
Faster
Turnaround
Approval and construction turned around in as little as 16 weeks.
Quicker
Returns (ROI)
Our faster turn-around puts more money in your back pocket.
The Same
Premium Service
Experience our multi-award winning quality and workmanship.
Call now to book your obligation free site inspection.
Where We Build?
Bringing the best quality granny flats to Blacktown.
Blacktown is a large multicultural city that is part of Greater Western Sydney and is home to many people from different nationalities and ethnicities from all across the globe. As a result of this, it features many different restaurants and shopping centres catering to all the diversity of its residents.
Blacktown is approximately 35km from the Sydney CBD and has multiple highways such as the M4 and M7 and public transport options for easy travelling. With a population of over 47,000 residents, it features a number of housing developments with homes in all different shapes and sizes. With its multiple parks, play areas and sporting developments, it is the perfect place for growing families to explore and enjoy life together.
One thing is clear in Blacktown – there is something suitable for everyone. A majority of residents of this developed suburb are families who own their homes on large blocks. With over 15 public and private schools close by, a state of the art Hospital, numerous employment opportunities and the development of Western Sydney Airport, Blacktown is a brilliant place to settle down with your family and enjoy life or invest and attract the many keen renters from all around Sydney.
However you plan to use your property, you can now join the thousands of homeowners near you who love the versatility, opportunity, potential passive income and comfort that a granny flat from Granny Flat Solutions provides. A perfect solution to keep the extended family close, make an additional income or just have more space without having to knock down your home, granny flats allow for flexibility.
With our team, you know you're getting the best of the best, being the ONLY multi award-winning Granny Flat Builder, you can guarantee that the workmanship, innovative designs and expert construction with being second to none.
So let's discuss what a granny flat can do for your lifestyle and home in Blacktown. Get in touch to receive a FREE non obligation quote by clicking the link above to make your granny flat visions come to life.
See Our Multi Award Winning
Granny Flat Designs
Granny Flat Solutions have a range of brand new 1, 2, 3 and 4 Bedroom Granny Flats, designed to suit any block and budget. Through our Designer Range we offer you the same premium service and a faster turn-around, with no risk to the integrity of the overall build!
Custom Designed
Granny Flats
Do you have something in mind that's not off the plan? At Granny Flat Solutions, we understand that everyone's needs and requirements are different.
From a small change of paint, to a complete custom re-design, to special provisions accomodating for the sick or disabled, we know that one-size does not fit all.
With over 35 years' experience and excellence in the industry, we want to design and build you the Granny Flat you deserve.


Experience the Difference for Yourself
Our Display Locations
Visit our Open Homes and Display Granny Flats and see for yourself the reason why
we are the only Multi-Award Winning Granny Flat Company.
Stay Tuned - You won't want to miss our 7 NEW Displays opening soon in West Pennant Hills, Menangle Park and Box Hill!

Gorokan Display
Open the 1st Saturday of each Month, or any time by Appointment
A custom designed, 2 bedroom, 1 bathroom Granny Flat we've recently completed. Built with a matching Studio, this beautiful Display Home is not one you want to miss! Click here to view the full project.
Weekly Open Homes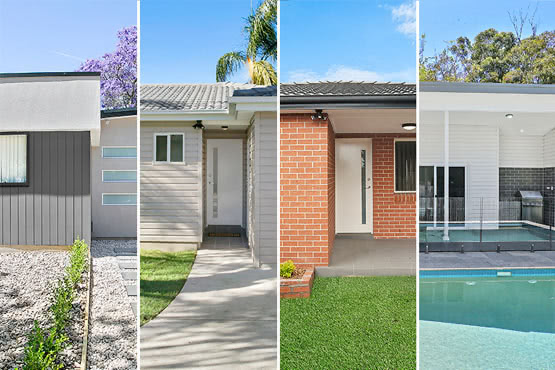 New Open Home Every Saturday
We have Open Homes every Saturday, all over Sydney and the Central Coast! Our Open Homes showcase the consistency in our award-winning quality, as well as the multitude of custom design solutions we offer.
Some of our recent customer feedback…
"I love my Granny Flat Solutions-designed-and-built little home! Michael & his team provided exceptional service, design & quality, creating a light-filled, aesthetically pleasing, practical & seemingly spacious home which draws a 'Wow!' from anyone who sees it. I highly recommend Granny Flat Solutions to anyone who has a desire for a quality, well-designed space."
Christine – Picton
Build with the Best
Granny Flat Solutions is the ONLY multi-award winning granny flat company, with over 15 awards under our belt.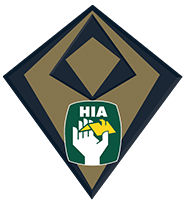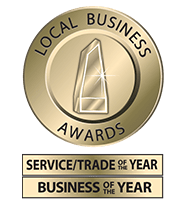 "Experience the difference for yourself."
Call now to book your obligation free site inspection and quote with our friendly staff.